Contact / Imprint
WATERVENT is a platform of
Leonhard Ventures | Ulf Leonhard e.K.

Villa Anna
Hans-Thoma-Strasse 13
D - 14467 Potsdam
Tel. (49)331- 813282-21
Tel. (49)331- 813282-22

Fax (49)331- 813282-23
Mobil: (49)151 - 12749148
E-Mail: ulf.leonhard@leoven.com
Office Hours:
9:00 - 18:00 CET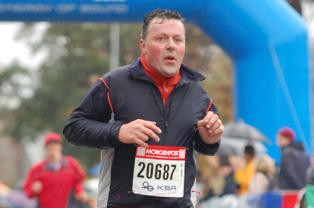 German Legal Information
Tax ID Number: 14/417/62628
Registry court: Berlin Charlottenburg district court
Register no.: Potsdam HRA 6829 P
Website Content by:
Leonhard Ventures
Ulf Leonhard e.K
Webdesign by:
unternehmenshomepage.de

Webdesign Berlin
This website is valid and in accordance with W3C requirements.
Copyright of used pictures
Wetsus - centre of excellence for sustainable water technology
Haftungsausschluß
Der Inhalt dieser Seiten wurde sorgfältig bearbeitet und überprüft. Wir übernehmen jedoch keine Gewähr für die Aktualität, Richtigkeit oder Vollständigkeit der bereitgestellten Informationen. Diese Website dient ausschließlich Informationszwecken.
Trotz sorgfältiger inhaltlicher Kontrolle übernehmen wir keine Haftung für die Inhalte externer Links. Für den Inhalt der verlinkten Seiten sind ausschließlich deren Betreiber verantwortlich.
Alle Rechte des Internetauftritts bleiben Leonhard Ventures Gabriele und Ulf Leonhard GbR vorbehalten. Kopieren und Verwenden der Inhalte und Abbildungen der Website bedarf einer schriftlichen Zustimmung. Kopieren, Vervielfältigen oder Verändern der Website ist verboten.