Forums – personal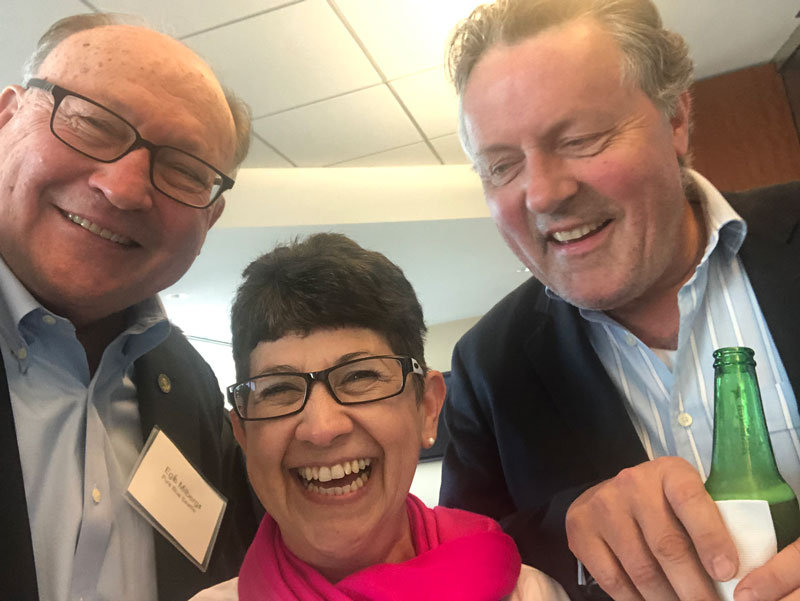 WaterVent Philadelphia 2018 - May 3rd 2018
Program

// Handout

WaterVent Regensburg 2017 - November 30th 2017
Program

// Handout

innovate4water Geneva - June 8th/9th 2017
Program

WaterVent Philadelphia 2017 - May 4th 2017
Program

// Handout

WaterVent Philadelphia 2016 - April 20th/21st/22th, 2016
Program

// Handout

Representing our strategic targets – investors and entrepreneurs are the two largest groups participating in WaterVent matching events.
Given our historic start in Europe, participants have been predominantly from Europe although increasingly representatives from North America, the Middle East and Africa have chosen to attend WaterVent. With our expansion into Great Britain and North America in 2012, we expect even more representation from these regions.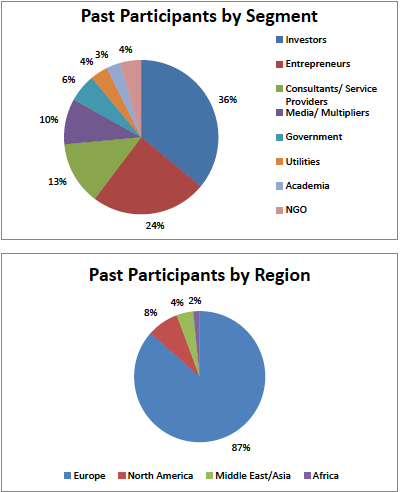 A real strength of WaterVent is that we have always been successful in attracting entrepreneurs from across the European continent. While many of our participants come from the event host country, we continue to feature entrepreneurs from a balanced number of countries.