Our Partner Cambridge Cleantech
Connecting people for a smarter, more sustainable future
Established in 2011, Cambridge Cleantech is the longest standing membership network organisation for environmental goods and services companies in Cambridge and across the UK. Cambridge Cleantech connects innovators, corporates, academics, SMEs and investors for a smarter, more sustainable future. As a leading membership organisation, we are a powerful catalyst in the cleantech sector responding to global sustainability challenges. Firmly at the heart of the Cambridge Phenomenon, we operate as a global hub for cleantech innovation and are linked to some of the most highly innovative centres both in the UK, including London and Oxford, and internationally through our global cluster partners.
Martin Garratt, Chief Executive of Cambridge Cleantech

Martin is the founder and Chief Executive of Cambridge Cleantech. He is responsible for the ambitious plans to further develop Cambridge as a leading cleantech centre in Europe and in doing so helping to promote the next wave of the Cambridge hi-tech cluster. Martin supports members by encouraging supply chain opportunities for companies in the sector, enabling shared experience of innovative growth businesses and providing collective services such as access to finance, government regulatory updates and links to international partners.
Previously, Martin was the Environmental Manager for IBM, has undertaken governmental liaison roles whilst working for Boots the Chemists and was one of the UK's first City Centre Managers in Nottingham. He graduated from the University of Manchester with an Honours degree in Town and Country Planning and a Bachelor of Planning focused on environmental issues. He is a member of the Royal Town Planning Institute.
Contact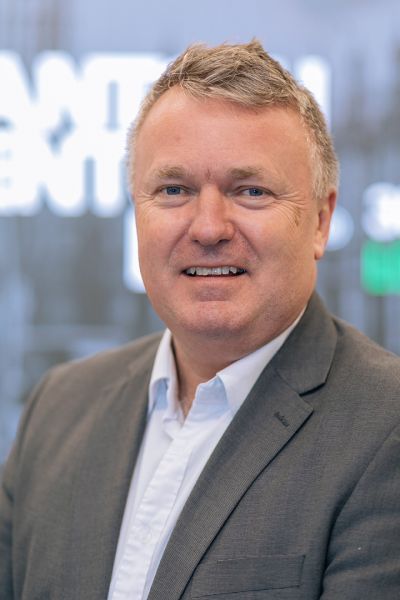 Martin Garratt
Founder and Chief Executive of Cambridge Cleantech
Email:
admin@cambridgecleantech.org.uk
Website:
https://cambridgecleantech.org.uk/
LinkedIn:
https://www.linkedin.com/in/cambridge-cleantech-39164a137/

Twitter:
https://twitter.com/CamCleantech